The Pharmacy for You
Our expertly trained pharmacists and friendly staff are committed to making sure your pharmacy experience exceeds expectations.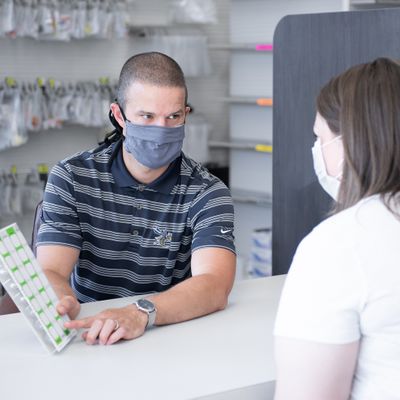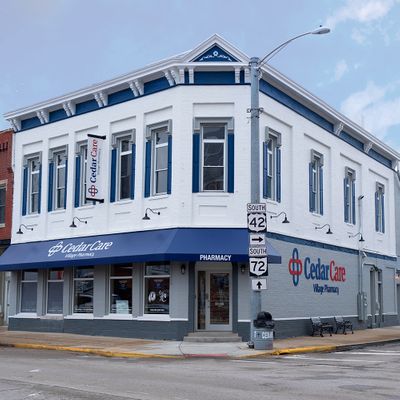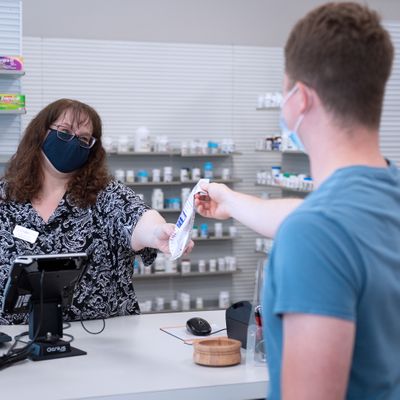 Cedar Care Village Pharmacy is a locally owned community pharmacy dedicated to providing outstanding customer service at an affordable price. We are your one-stop-shop for all your pharmacy and medical needs. At Cedar Care Village Pharmacy, you can count on personal attention provided by our caring, professional staff. Visit us today and experience the Cedar Care Village Pharmacy difference.
Dr. Justin Coby
Dr. Justin Coby graduated from Ohio Northern University in 2007 with a Doctor of Pharmacy degree. He spent the first several years of his career in the retail pharmacy setting, during that time Justin collected his business experience in managerial roles in the retail pharmacy world, as well as a personal business he ran with his brother for eight years. Justin began as Director of Pharmacy at Cedar Care in 2021.
Justin is tightly nit into his community beyond his work with Cedar Care. He sits on numerous not-for-profit boards throughout the County, including an officer position on the State Association for free clinics, the Charitable Healthcare Network. He serves as a preceptor for pharmacy students from both Ohio Northern University and Cedarville University.
In 2020, Justin was awarded as a top pharmacist under 40 by the Ohio Pharmacists Association. He also received the Cheryl Stiefel-Francis Award for Non-Profit Excellence presented by the Piqua Area Chamber of Commerce, in the same year.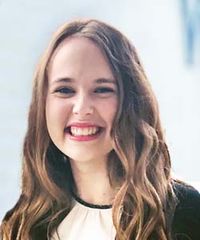 Dr. Martha Abraham
Dr. Martha Abraham graduated from Cedarville University's Pharm.D. program in 2021 and will be working as a staff pharmacist a few days a week at Cedar Care. She serves as an adjunct faculty member as part of her pharmacy fellowship at Cedarville University and is very excited to be a part of the community as a pharmacist. In her free time she enjoys playing board games and hiking nearby trails with her husband.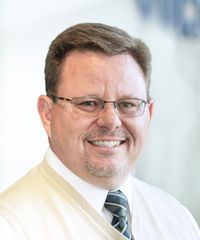 Dr. Jeffrey Bates
Dr. Jeffrey Bates joined Cedarville University's School of Pharmacy as Associate Dean in the summer of 2016 and has been a practicing pharmacist for nearly 30 years. In addition to ensuring student success and precepting the next generation of pharmacists at Cedarville, he maintains a clinical pharmacy practice at Cedar Care Village Pharmacy, regularly serving the community in which his family lives. In the years prior to joining Cedarville, Dr. Bates served at Ferris State University's College of Pharmacy as Assistant Dean and Director of Student Success. While at Ferris, he started the Ferris Pharmacy Care Clinic in 2013, a community pharmacy focused on caring for the underserved.
He and his wife, Sheryl, are originally from the west-central Michigan area, but are now privileged to call Cedarville, Ohio, home. They have three children and are strong advocates for, and supporters of, foster care and adoption.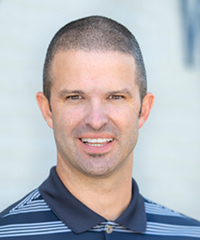 Dr. Thad Franz
Dr. Thad Franz has been a practicing community pharmacist for the past 15 years. He is a graduate of The Ohio State University College of Pharmacy and serves as Vice Chair of Experiential Programs at Cedarville University School of Pharmacy. Prior to his time at Cedarville, he was an outpatient pharmacist at Nationwide Children's Hospital in Columbus, Ohio. His desire is to serve the healthcare needs of the community of Cedarville while being an example for pharmacy students, both at the pharmacy and within the School.
He is happily married to his wife, Sara, and enjoys time with his four kids, Taryn, Tait, Teagan, and Tylar.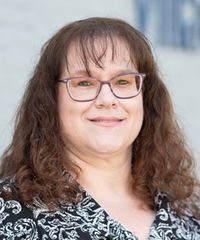 Dawn Rostron
Dawn Rostron was born on an Air Force base and has been fortunate enough to travel around the world, even living in Spain and Germany! WPAFB was where she met her husband, also an Air Force brat, and where her family finally settled down over 25 years ago! Dawn is a Certified Pharmacy Technician, licensed in both Ohio and Indiana working at Cedar Care Village Pharmacy. She loves the people she works with, the patients, and the community.
Dawn has one daughter who is a college junior studying civil engineering. She took a trip around the world, but finally found a home in Cedarville after all these years.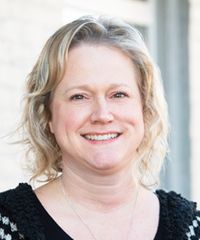 Lea Ann Anspach
Lea Ann Anspach has been a certified pharmacy technician for twenty years and served our community when Clark's pharmacy was in Cedarville and was blessed with the opportunity to come back when CedarCare opened. Not only is she a pertinent asset to the pharmacy, but also an indispensable member of the community.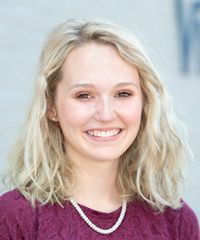 Riley Anspach
Riley Anspach is a current senior at Cedar Cliff High School. She started as a clerk at Cedar Care in the fall of 2019. She is the daughter of technician Lea Ann Anspach and serves the pharmacy by greeting patients with a smile and keeping the pharmacy looking spick and span.
When she's not at the pharmacy, she enjoys hiking with her family and babysitting.